Be sure to print out the coupon for lunch or dinner at Laurel Park's Max & Erma's.

Support the Livonia Civic Chorus with 20% of your dining tab being donated this Monday, March 30.
Gotta love those reader's letters
Steve King:
Well said Brad Wolkan! Proposal to increase sales tax is ill conceived!
Maureen Wilkie: Thank you for printing Brad Wolkan's opinion on the new proposed tax increase aka Proposal 1. I agree with him. We have had hikes in taxes previously, supposedly going to repair our infrastructure and roads and our roads are worse than ever.

When will "Lansing" propose a tax without adding everyone else on to benefit? Tired of the promises that " we need to fix our roads"! Really? Promises, all we get is promises and nothing happens.

I'm not voting for any additional taxes until I start to see some benefit from my already high taxes. Fix the damn roads. At this point in time, this is number one priority.

Roberta Young: Thanks for including the League (of Women Voters) information (on the road tax proposal). I too found Brad Wolkan's comments interesting.


Lyn Bankes, former Livonia State Representative: Check out the benefit concert (for the Livonia Symphony Orchestra)

on May 1st Look whose playing. I am a proud grandma.

Tom Bankes is playing the piano and organ with music of Bach and Mozart.
Kiwanis know how to partner for success
Four of the elite community sponsors partnering with the Kiwanis Club for their Annual Golf Outing on June 2nd.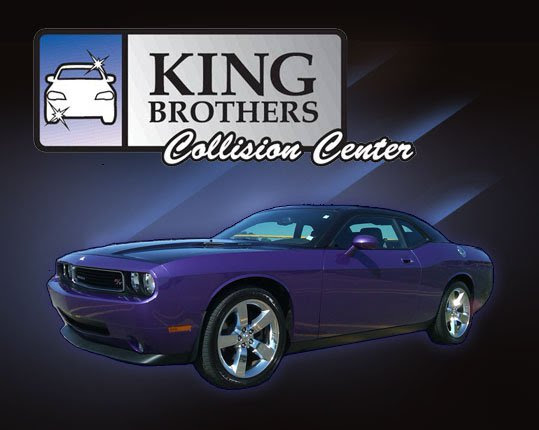 Mike Workman, Associate Broker
Livonia Home Show
hit a home run
The minute the typewriter hobbled into the Livonia Home Show I knew that the changes made knocked this show out of the park.
There was Adrian from Bob Evans passing out breakfast rolls with pecan filling and creamy icing. I could have danced all morning.
Congratulations to the Chamber for hosting this event. It was the right move to shift from a school to the center of town.
Enjoyed taking with the businesses and great to see the Livonia Inspection Department on hand again to answer questions.
See you for sure next year. And please have the food at the entrance again. Please.
Vote YES in May
Endorsed by:

FridayMusings - Bill Joyner
Detroit Regional
Chamber of Commerce
Governor Rick Snyder
Detroit Free Press
Michigan AFL-CIO
WXYZ TV
Bay Area
Chamber of Commerce
Michigan Municipal League
Michigan Education Assoc.

Want something exciting to do this summer? Paul's Players has just the opportunity as they are developing Summer Camp Programs just for you.

To top that off Fiddler on the Roof has auditions June 8, 9 10 with performances July 29, 30, 31.

Greenmead.
Diamond in the rough.
The Livonia Historical Commission is having their third Vintage and Used Jewelry sale on Sunday - April 29 from Noon to 4 pm at the Livonia Senior Center.

Proceeds from the sale will go toward restoration projects at Greenmead.
FridayMusings is published twice a week. Monday and Thursday. 11 months a year. We take August off for a mental health and rehabilitation break.
We would love to have you as a regular reader.

Introducing from Livonia the next Bill Gates, Steve Jobs, Mark Zuckerburg, Thomas Edison, Galileo, Nikola Tesla.
In 1963 while attending Whitman Jr. High School the typewriter took advantage of the Livonia Science Fair, a program to encourage students in middle school to try science experiments and to be judged. Somehow my exhibit on minimal surfaces was judged worthy enough to be entered into the competition at Cobo Hall.

Honorable mention. Great experience. Although it was my brother Dr. Bob of San Antonio fame who used his science knowledge and certainly not the typewriter. To this day I marvel at those who took their knowledge to the next level and applied their mind with science and created new products, benefiting mankind or enhancing our understanding of the world in which we live.

This week in a program spearheaded by AlphaUsa in partnership with the Livonia Rotary AM Club, Livonia Chamber of Commerce, Schoolcraft College, Dave and Busters and Family and Kids young inventors from Livonia middle schools had a chance to share their ideas at a program at Schoolcraft College's Vista-Tech Center.
Former State Senator Glenn Anderson called it "a terrific program for middle-school students" to present "their ideas and invention proposals." These are our "future engineers and creators of our future miracle products."

330 students submitted their inventions
with 15 finalists being recognized at the Schoolcraft dinner. They were recognized with certificates from State Representative Laura Cox and County Commissioner Terry Marecki.
Thanks to AlphaUsa for spearheading this program and thanks also to those in the community business and volunteer sectors for stepping up to the plate to make this a great hometown project.
Running for office? Already elected? How would you handle this question?
The typewriter was contacted by a Livonia resident with a question and seeking input about a situation that is concerning to him.
If you are a candidate for Livonia office or perhaps already hold an office what would, or what have you already shared regarding what this one resident feels is a growing concern:
"We have been over run by rc model aircraft. Although some are very quiet, others are extremely loud, and can be heard for a half a mile away.

"The field they fly at is owned by the Livonia Public Schools. They have (not done) anything, either to put up signs or even to close the field down to car traffic. I have appealed to the city council, as well as the mayor, who so far have (not done) anything. The police, when called, treat me and others as if we are the problem and the individuals have (the right) to disturb our peace.

"My wife and I live in the home built by my late Mother and Father, over 70 years ago. We sure hate to be driven from it, because we do love the city, but it is getting nearer to the time when we will have to decide to leave.

"Just wondering if you can give some fresh prospective on how to solve this growing problem. I say growing because it has gotten larger every year, and now we see it has been posted on the internet that it is o.k. to fly there. It's like someone in your back yard every day, with a leaf blower, for hours and hours."
The typewriter is looking for feedback and possible solutions. How about some feedback from our elected officials or candidates who would like to be elected officials one day.
Check out Madonna's Lyric Theatre
this weekend.
March 27 & 28!! 7:30 pm.
$8.00/$5.00 students. Tickets sold only at the door.
Lyric Theatre performers in an Opera Scenes program that takes place in a Flamenco Bar in Seville, Spain.
Spanish song, Italian and French lyrics with SURTITLES, and Flamenco/Sevillanas dancing by our students and the local Flamenco dance troupe EL ALMA ESPANOLA.
Opera Scenes from Barber of Seville, Carmen, Don Giovanni and the Marriage of Figaro - all that took place in Seville.
The audience will feel they are joining the artists in the courtyard of a sunny Seville establishment.
Come on out and see the results of the winter break Study Abroad trip to Spain.
Meet the typewriter and the Livonia Civic Chorus for dinner Monday 3/30
This coming Monday, March 30th, 20% of your dinner or lunch tab will be donated to the Livonia Civic Chorus.
And you don't even have to sing.
Just enjoy some good food. Hope to see you at
either lunch or dinner at our Livonia Max & Erma's at
the Laurel Park Mall.

Print the coupon and bring it with you.
Livonia service clubs define Livonia through volunteering and giving back
Livonia Rotary Club

This past Monday the Livonia Rotary Club hosted their Donation Night with donations to 15 community and national organizations.

Rotary International Annual fund, Rotary International Polio Eradication Fund,
Rotary youth leaders awards, Rotary Park Major Project,
The University of Michigan Roteract Club
Schoolcraft College Scholarships, Madonna University Scholarships
YMCA strong kids campaign, St. Mary's Hospital Embrace Life 5K
The Livonia Public Library, The Livonia Public Schools Literacy Project,
Kids Against Hunger, ALS Ice Bucket Challenge,
Larry Neihasal Fund,
Methodist Children's Home
Livonia High Nooners Lions Club
This past Saturday the Livonia High Nooners Lions Club with the help of their friends and family raised $5,000 for Seedlings!
Livonia Optimist Club
Donations of books will be collected until April 22 at the following locations:

■ Livonia Chamber of Commerce (Five Mile and Farmington)
■ Livonia Recreation Center (Five Mile and Hubbard)
■ The UPS Store (Five Mile and Newburgh)
■ Embassy Title (Farmington and Five Mile)
■ MJ Creative Printing (Seven Mile and Farmington)
■ City Cleaners (Five Mile and Merriman)
■ Senate Coney Island (Plymouth and Stark)
■ Valentino's Pizza (Plymouth and Merriman)
■ Panera (Schoolcraft and Middlebelt)
■ Thomas's Family Dining (Plymouth and Stark)
■ Ford Motor Transmission Plant (Plymouth and Levan)
■ YMCA (Stark and Lyndon)
■ Archie's Restaurant (Plymouth and Merriman)
■ Biggby Coffee (Ann Arbor Road and Newburgh)