With the filing deadline for city office eight weeks away names continue to surface as possible candidates and in one case a new filing for the top job.
Patrick Paddock, a 2008 graduate of Madonna University and music director at St. Cyprian Catholic Church in Riverview, has become the second candidate to file for Mayor.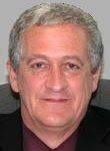 If some have their way Dennis Wright, Livonia Treasurer, will move from the "considering" column to join that race.
Dennis Wright is known to be looking at a race for Mayor. He might not be prepared to make an announcement one way or another but it is known that he is seeking feedback about running and talking openly about the possibility.
Paddock joins Brian Meakin as the only two in the race for Mayor to date.
A week ago the typewriter began to hear another name surfacing to run for Treasurer. Reaching out to the possible candidate I was asked in an email not to mention their name until a final decision is made but that yes an administrative position is being looked at by what many consider one of the most respected former Livonia elected officials.
So far only Councilwoman Lynda Scheel has filed for Treasurer. Susan Nash is the only candidate to date filing for Clerk.
Most long-time observers are convinced that there will be a primary for every position including Mayor, Clerk, Treasurer and Council. The filing deadline is April 21st.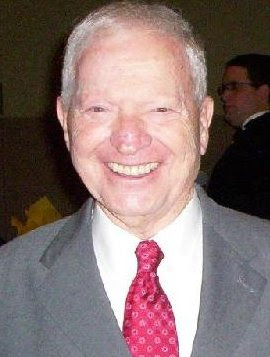 With Mayor Jack Kirksey term limited after 16 years as Mayor this could shape up to be a transformative year for
Livonia. Perhaps the biggest transition since Ed McNamara left to serve as Wayne County Executive.
A new approach to governance with new faces, new approaches and perhaps new visions.

The biggest election in city history might be the defeat of Mayor Harvey Moelke by Councilman Ed
McNamara bringing Livonia into the modern era.

The biggest transition because of his longevity had to be the shift from McNamara to Mayor Bob Bennett.
As long as we are looking at a transformation, and without disparaging any of the existing candidates who have already filed and realizing that if there was ever a need for a serious issue- based campaign on the future of Livonia, let's look at some who will not run but who perhaps should consider.

Charlie Mahoney
, who at one time after retiring from DTE, acknowledged that a run for Livonia office, perhaps Mayor, would have been something she would have considered. She would bring a fresh look at old issues with an attitude of "just get it done" with a network of people crossing ideological lines. A "get it done" leader.
Alan Helmkamp
, who served as Deputy Wayne County Executive, running point with many communities on county projects, has an ability to draw people together to work in common on what needs to solve problems and take ownership of issues. His network from Lansing to Detroit and Washington would pay huge dividends to Livonia. A networking leader.

Steve Futrell
, owner of Technology Solutions, who understands leadership and whose company is consistently ranked as one of the best customer service technology companies in America. The
attitude of providing service would motivate and empower city employees and elected officials to engage neighbors in solving problems and taking ownership of solutions. A successful business approach leader.

Mark LaBerge
, twice the Livonia Chamber of Commerce Ambassador of the Year, member of the Board of Directors of Community Alliance Credit Union, Livonia YMCA Board, and a member of the Livonia Optimist Club. Mark embodies the community involvement attitude that helped form and shape Livonia during its formative years and will help bring that sense of community ownership through volunteerism back to the forefront. A volunteer leader.
Kathy Hoen
, past Chairman of the Livonia Chamber of Commerce
and business development officer at Community Alliance Credit Union, active with the Livonia YMCA and her home church. Kathy knows people, has the ability to put people together, a network that could be used for enlisting hometown folks in taking ownership of the future for Livonia. Her leadership is defined as bringing people together for common needs and goals.
The purpose of a campaign is to have a serious discussion on issues that will become a part of the fabric of the community. That is why in the last city election the typewriter was appalled that candidates were asked to drop out of the primary election to shorten the time
period candidates would have for a serious discussion. As a result there was only negative discussion about allegiances and personalities.
Livonia is at a transition and so we need and must have a discussion at all levels, from administrative to legislative jobs. There is still time for more candidates to surface.

This has nothing to do with those who have filed as I am on record that we have a most qualified field. This is the year to take qualifications to another level and actually have a discussion. Win or lose, Livonia wins.

Musings will continue to bring up issues, encourage candidates, promote discussion and speak out on what may very well be the most significant election since Ed McNamara defeated Harvey Moelke and brought a whole new approach to Livonia government.